Michael J. Monti Photography
267-218-3670
mike@mjmonti.com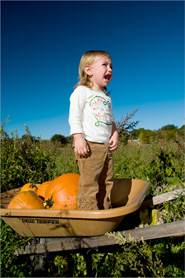 A Picture is worth a thousand words
It's a cliché for a reason, and it's true for me. The instant of time that a picture captures… the emotion it evokes … this is what has long drawn me to photography. I love the challenge of constructing an image - seeing the composition, catching the moment, and then bringing it to life.
Photography allows me to combine an intense curiosity with exacting preparation. Curiosity drives me to connect with people – talk with them, learn about them, and relate to them. This enables me to show their personalities in the pictures, giving the pictures life. I truly see each element of a composition, ensuring that it is faithfully represented. Never being satisfied with the first pass, I consider all aspects of a shot – so the final picture speaks.
My time in the darkroom developed my artistic eye so I understand the desired shot and deliver its potential. I am committed to making every picture what it can be, not just how it is initially envisioned. For me, photography is very much a technical art – constructing engaging images while striving to capture a slice of humanness.